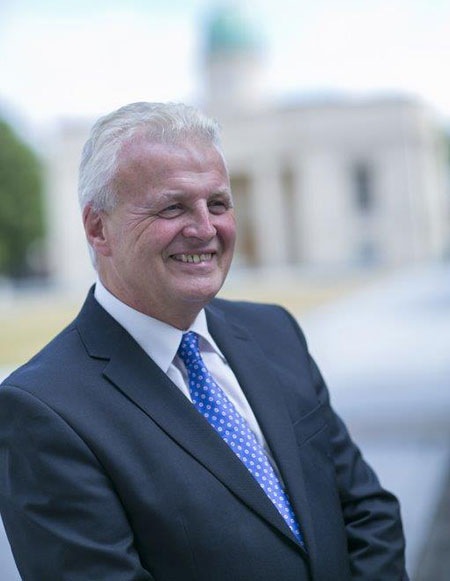 My own leadership journey has been varied and challenging. I began my career as a teacher in Dublin and thereafter as the principal of a school in Carlow Ireland.
At this time, I was involved in trade union and party political politics where I further developed my leadership skills. After 16 years I left public sector employment to move to the private sector when I was part of a consortium which won a regional radio broadcast licence. I was the chief executive of this radio station for 8 years. I was elected the president of County Carlow Chamber of Commerce but also led a very successful community environmental group.
In 1997 I was appointed General Secretary of the Irish Vocational Education Association and in 2013 I became the General Secretary of Education and Training Boards Ireland( ETBI) . In these roles I was very involved in the transformation of the education and training sectors in Ireland.
I was elected the president of the European Federation of Education Employers (EFEE) In 2014. I have addressed many conferences and seminars across Europe as well as chairing social dialogue meetings between European employers and trade unions in Brussels.
I have been a member of the board of Ireland's national training authority and Ireland's national skills council. I also served on the board of the Broadcasting Authority of Ireland ( BAI) for 4 years.
Decades of learning and experiences coupled with a lifelong interest in leadership has provided me with valuable insights into the theory and practice of leadership which I am now sharing in my new book Every Leader's Reality Guide which can be purchased on this website.