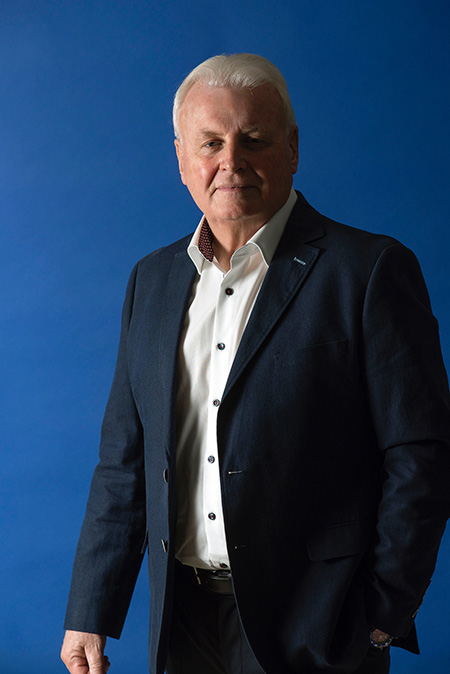 My own leadership journey has been varied and challenging. I began my career as a teacher in Dublin and thereafter as the principal of a school in Carlow Ireland.
At this time, I was involved in trade union and party political politics where I further developed my leadership skills. After 16 years I left public sector employment to move to the private sector when I was part of a consortium which won a regional radio broadcast licence. I was the chief executive of this radio station for 8 years. I was elected the president of County Carlow Chamber of Commerce but also led a very successful community environmental group.
In 1997 I was appointed General Secretary of the Irish Vocational Education Association and in 2013 I became the General Secretary of Education and Training Boards Ireland( ETBI) . In these roles I was very involved in the transformation of the education and training sectors in Ireland.
I was elected the president of the European Federation of Education Employers (EFEE) in 2014, a position I held until 2019. In that role I addressed conferences and seminars across Europe on educational, training and industrial relations issues. I have also chaired social dialogue meetings between European education employers, represented by EFEE, and European trade unions in education, represented by ETUCE. As the  EFEE president I also led delegations to meetings with the European Commission.
I have been a member of the board of Ireland's national training authority and Ireland's national skills council. I also served on the board of the Broadcasting Authority of Ireland ( BAI) for 4 years.
Decades of leadership experience, coupled with a lifelong interest in career development, has given me the inspiration to write these books; How to Bring Your Best Your Best Self to Work-Strategies for Career Success and my previous book: Every Leader's Reality Guide-Strategies to Release Your true Leadership Potential. Both books have been endorsed by some high profile national and international leaders.
I am convinced that my latest book, How to Bring Your Best Self to Work, has the potential to transform career trajectories for genuine careerists and aspiring leaders. Using knowledge and experiences gained over decades of leadership at the highest level, I show how to be your best self, by overcoming internal and external obstacles.